Looking for a new Paleo cookbook to expand your library of Paleo-friendly recipes? Our team did the research to find the top-rated Paleo books on the market in 2023. Keep reading to find out our pick for the best Paleo cookbook of the year as well as other top books to read for learning more about the diet from big-name authors like blank and blank.
Our list of books even includes topics like the best paleo books for beginners, autoimmune paleo books, for kids and families, and more!
Our 15 Top Rated Paleo Books
Nom Nom Paleo: Food for Humans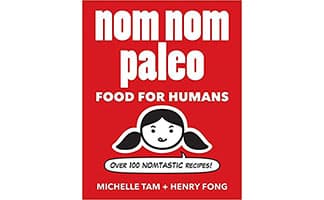 Nom Nom Paleo by Michelle Tam and Henry Fong is one of the most popular Paleo cookbooks and has 100+ recipes with step by step instructions.
The Big Book of Paleo Slow Cooking: 200 Nourishing Recipes That Cook Carefree, for Everyday Dinners and Weekend Feasts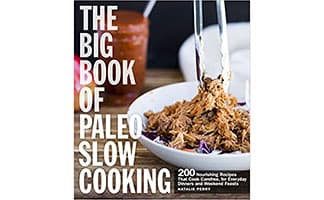 The Paleo Kids Cookbook: Transition Your Family to Delicious Grain- and Gluten-free Food for a Lifetime of Healthy Eating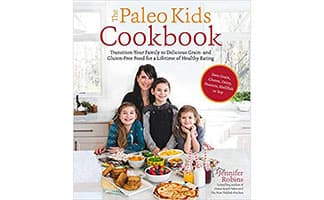 Looking for Paleo friendly meals to cook with kids? We recommend The Paleo Kids Cookbook by Jennifer Robins to transition to a healthy lifestyle.
Practical Paleo, 2nd Edition (Updated and Expanded): A Customized Approach to Health and a Whole-Foods Lifestyle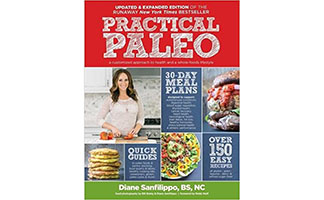 A great choice for families – also called 'The Paleo Bible' among Paleo dieters
Well Fed Weeknights: Complete Paleo Meals in 45 Minutes or Less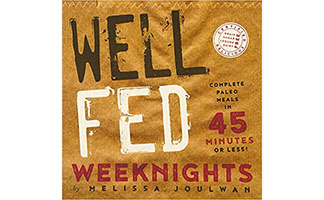 Over 125 meal options – that are all ready in less than an hour so they are perfect for people on the go looking for a quick meal!
The Paleo Diet: Lose Weight and Get Healthy by Eating the Food You Were Designed to Eat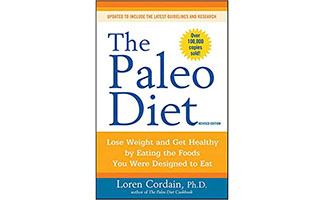 This cookbook by Dr. Loren Cordain is designed for weight loss with 6 weeks of healthy recipes.
Ready or Not!: 150+ Make-Ahead, Make-Over, and Make-Now Recipes by Nom Nom Paleo (Volume 2)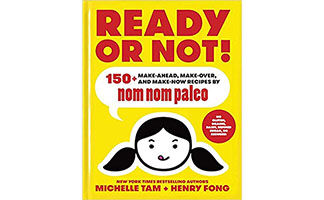 A follow up book from the creators of Nom Nom Paleo with plenty of everyday paleo recipes.
Paleo Desserts: 125 Delicious Everyday Favorites, Gluten- and Grain-Free
Dessert is our favorite part of any meal – and this is one of the best paleo cookbooks for anyone with a sweet tooth.
Affordable Paleo Cooking with Your Instant Pot: Quick + Clean Meals on a Budget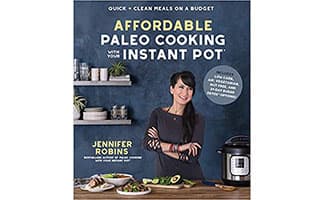 An instant pot is the perfect way to cook a delicious recipe without breaking your Paleo diet – check out this cook book for a full week of paleo diet recipes.
Well Fed: Paleo Recipes for People Who Love to Eat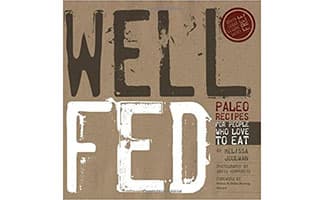 This book by Melissa Joulwan is a great choice for a paleo eater looking for a new book of meals without processed foods.
Paleo in 28: 4 Weeks, 5 Ingredients, 130 Recipes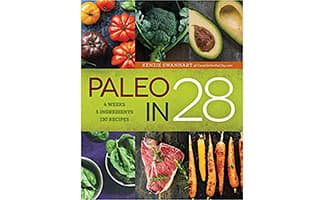 These 130 paleo diet recipes will keep you healthy and well food for the next 4 weeks with plenty of high-quality meals and ingredients.
Made Whole: More Than 145 Anti-lnflammatory Keto-Paleo Recipes to Nourish You from the Inside Out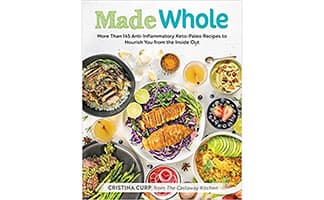 This paleo lifestyle cookbook is the perfect choice for people with inflammatory issues looking for a cookbook that is easy on the stomach.
The Paleo Kitchen: Finding Primal Joy in Modern Cooking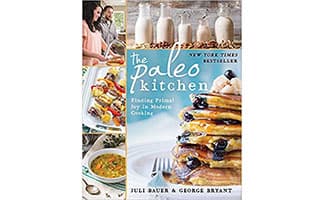 A colorful Paleo cookbook that also include gluten and grain free meals.
The New Yiddish Kitchen: Gluten-Free and Paleo Kosher Recipes for the Holidays and Every Day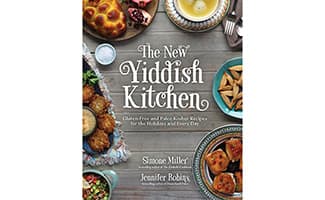 Learn to cook tasty Yiddish foods that are Paleo friendly with 256 pages of traditional Jewish foods
Clean Eating with a Dirty Mind: Over 150 Paleo-Inspired Recipes for Every Craving
Clean Eating with a Dirty Mind is the best Paleo dessert cookbook (in our opinion!) – and it comes in eBook format for easy use while cooking.
Gather, the Art of Paleo Entertaining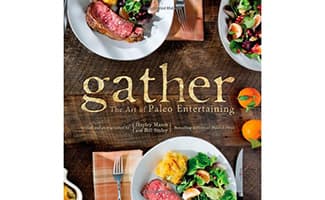 Gathers contains a number of tasty Paleo meals that are designed to be eaten with guests at your next dinner party!
No Crumbs Left: Whole30 Endorsed, Recipes for Everyday Food Made Marvelous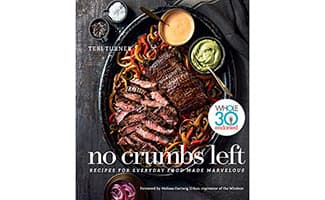 No Crumbs Left will teach you paleo friendly meals that will make you want to lick your plate clean!
How To Pick The Right Book
With so many books on our list it can be difficult to choose the right one. We recommend starting by thinking of your goals. Some people are looking for a recipe cookbook so they can learn more Paleo friendly recipes, while other people are looking for scientific information from the experts to see if the Paleo lifestyle is right for them! In both cases we have a number of paleo cook books on the topic!