The Paleo diet emphasizes consuming foods that mimic the dietary habits of early humans, focusing on natural, unprocessed items – but something like Milk can be hard to classify!
The Paleo diet generally excludes grains, dairy products, and any form of processed foods.
Regular milk, a staple of modern diets and cereal bowls, is not typically included in Paleo dietary practices due to its classification as a dairy product, which our ancient ancestors did not consume.
Why Is Milk Not Paleo Friendly?
Milk is considered non-Paleo because it comes from domesticated animals, which early humans didn't farm. The Paleo diet is based on what people could hunt or gather before agriculture started. This means wild plants and animals, but no dairy products like milk.
Another reason milk isn't Paleo-friendly is the processing it undergoes. In its raw form, milk can contain bacteria and pathogens, so it's usually pasteurized for safety. The Paleo diet avoids processed foods, and pasteurization is a form of processing.
Lastly, many adults have some degree of lactose intolerance. Early humans lacked the enzyme to digest lactose, the sugar in milk, after infancy. The Paleo diet suggests that since our ancestors didn't consume milk as adults, our bodies might not be well-suited for it either.
Paleo Friendly Alternatives to Milk
If you are following the Paleo diet who still want a milk-like experience, there are several options. Nut milks, like almond or cashew milk, are popular because they're made from nuts, which are Paleo-friendly.
These alternatives don't contain dairy, are lower in carbohydrates than regular milk, and can be used in the same way as dairy milk in cooking and baking.
Coconut milk is another great choice. It's made from the flesh of coconuts and is rich in healthy fats, making it a good option for Paleo diets. It's also versatile, working well in both sweet and savory dishes, and can be a creamy addition to coffee or tea. Just be sure to choose versions without added sugars or preservatives to keep it truly Paleo.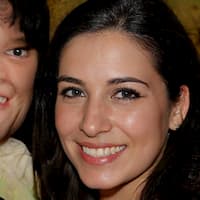 Estelle Russo
Paleo Lover
Hi there! My name is Estelle and I am a Paleo Lover! I like helping other people learn about the health benefits of the paleo diet.