Turkey is a common choice for those following the Paleo diet due to its alignment with the diet's principles of consuming foods that mirror the dietary patterns of early humans.
This approach emphasizes whole, unprocessed foods, excluding items like grains, legumes, and dairy, which were not part of the human diet during the Paleolithic era.
As a lean source of protein, turkey fits well within these guidelines, offering a nutritious option that would have been accessible to our ancestors through hunting, in contrast to modern processed foods.
One common question is about including turkey in the Paleo diet. This lean protein source often sparks curiosity about its suitability for this prehistoric-inspired eating plan.
The Paleo diet's focus is on whole, unprocessed foods, resembling the dietary habits of early humans. Turkey, as a natural and lean protein, seems like a perfect fit. However, there's more to consider, such as how it's prepared and what it's paired with. This brief guide aims to clear up any confusion and provide straightforward answers about incorporating turkey into a Paleo diet.
When Is Turkey Not Paleo Safe?
Turkey might seem like a natural choice for the Paleo diet, but there are a few reasons why it's not always considered Paleo-friendly. The Paleo diet is all about eating foods that our ancient ancestors would have had access to, which means focusing on whole, natural foods and avoiding anything processed or modern.
First, the way turkeys are raised today is a major concern. Many turkeys in grocery stores come from farms where they're fed grains and soy, which are not Paleo-approved foods. This diet affects the nutritional quality of the turkey meat, making it less compatible with Paleo principles. Additionally, these turkeys are often given hormones and antibiotics, which Paleo dieters aim to avoid.
Another issue is how turkey is often prepared. Pre-packaged turkey slices or turkey products with added preservatives, sugars, and other non-Paleo ingredients are common in stores. These additives are a big no-no on the Paleo diet. The goal is to eat foods in their most natural state, and processed turkey products don't fit this criterion.
Lastly, some people following the Paleo diet prefer to focus on wild or grass-fed meats, as these are closer to what our ancestors would have eaten. While wild turkey is Paleo-friendly, it's not as readily available as farm-raised turkey. So, when choosing turkey for a Paleo diet, it's important to consider how the turkey was raised and how it's been processed. In its most natural form, turkey can be a part of the Paleo diet, but the commonly available options often don't meet the strict Paleo criteria.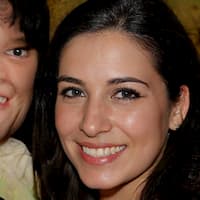 Estelle Russo
Paleo Lover
Hi there! My name is Estelle and I am a Paleo Lover! I like helping other people learn about the health benefits of the paleo diet.