Finding a healthy snack food while on the Paleo diet can be tough – but Plantain Chips are a good choice that are also tasty! Keeping reading to learn more about what makes this food OK to eat if you are following the Paleolithic diet.
Yes, Plantain Chips are Paleo Safe 👍 and are one of our favorite snacks!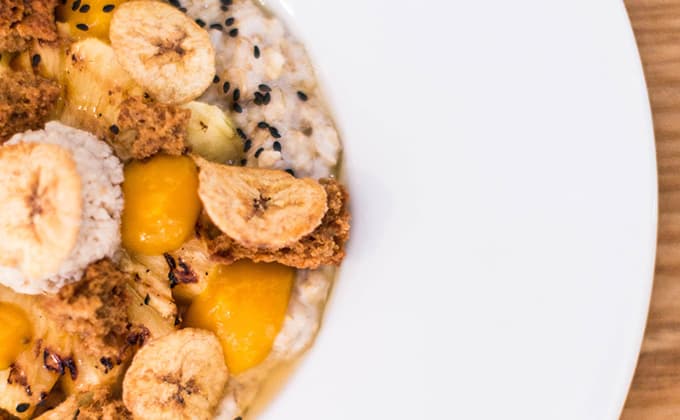 Why Are Plantain Chips Paleo?
Plantain Chips are allowed on the Paleo diet because they are just fried Plantains with some Salt and seasonings. Always check the ingredients if you are buying them from the store to make sure there are not extra additives, flavorings or preservatives.
We recommend choosing the 'plain' variety – or just cooking your own at home on a baking sheet using Avocado Oil. There are many Paleo-friendly recipe variations just make sure to watch your serving size and don't eat too much!
Running Low on Plaintain Chips?
Check out some of our favorite ways to eat Plantain Chips:
If you're looking for some delicious ways to enjoy plantain chips while following the Paleo diet, there are plenty of options to choose from. Here are some of our favorite ways to eat plantain chips:
Guacamole and plantain chips: Guacamole is a popular dip that pairs perfectly with plantain chips. Mash up some avocado with lime juice, salt, and diced tomatoes and onions for a tasty and healthy snack.
Plantain chip nachos: For a fun twist on traditional nachos, use plantain chips instead of tortilla chips. Top with ground beef or chicken, diced tomatoes, onions, and jalapenos, and sprinkle with some dairy-free cheese for a Paleo-friendly meal.
Plantain chip trail mix: Mix together some plantain chips, nuts, seeds, and dried fruit for a crunchy and satisfying snack that's perfect for on-the-go. You can also add some Paleo-friendly chocolate chips for a sweet treat. Just be sure to watch your serving size to avoid overeating.
No matter how you choose to enjoy your plantain chips, just be sure to check the ingredients and choose varieties without any harmful additives or preservatives. And as with any snack, moderation is key to maintaining a healthy and balanced Paleo diet.
Frequently Asked Questions
Are Trader Joe's plantain chips Paleo?
Yes, Trader Joe's Plantain Chips are safe to eat on Paleo.
Are plantain chips healthy?
Yes, Plantain Chips are healthy as long as they do not have too many additives and you watch your calories.